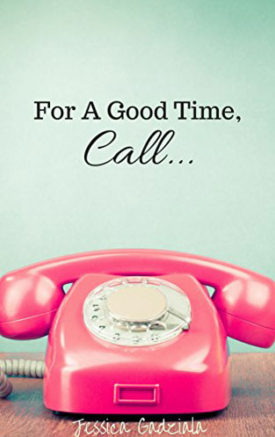 Hunter is on the run from a past he wants nothing more than to forget about. He setttles into his new life in a new city with a sexy new neighbor who goes out drinking every night and seems to have a lot of kinky, fantastic sex every day.
Fiona has more than a few scars from her past, nightmares so bad she cant be in her own apartment at night. She spends her days moaning like a porn star to her phone sex callers and putting up walls so thick no one can break them down.
That is until she keeps getting woken up from the hot new guy next door and goes over to confront him, sending them both into uncharted territory.
When their pasts come charging into their present, will they be able to heal the old wounds enough to let each other in? Or is there some damage that is simply too difficult to overcome?
I lost my virginity when I was twenty-five years old to a hooker my sister hired because she felt bad for me. That was six years ago and it's probably the least shocking fact about my life.
That was, until I met Darcy Monroe, and "shocking" took on a whole new meaning…
—-
Six years after escaping his cloistered, abusive, fundamentally religious upbringing, ISAIAH finds himself still dealing with the demons of his past, detached from society as a whole, and wholly unable to connect with, or trust, women. He engages in constant, meaningless sport sex with women, trying to numb the feeling of inadequacy inside.
Then he sets his sights on his new neighbor…
DARCY is strong, capable, outspoken, and in no way going to put up with some random jackass next door who decides to make a game of trying to get her into bed.
But Isaiah is relentless. And Darcy finds herself torn between not letting him win, and giving into her own desire.
Just as they start to get close, they realize that something more sinister is afoot and they will both be forced to confront feelings of betrayal that will set their lives in an unexpected direction.