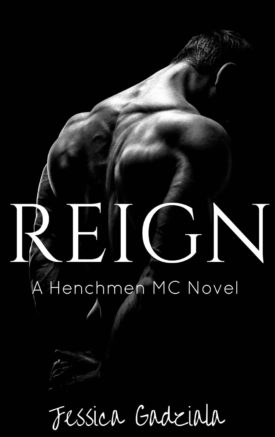 1 notorious 1%er
1 innocent trapped in an impossible situation
1 viscous crime lord
3 people who aren't who they appear to be
= one big (bloody) mess.
Reign is no stranger to the criminal underbelly and hard life, but when a random woman comes (literally) crashing into his life- learning things she has no business knowing, and bringing with her the weight of the city's biggest skin trader, the "hard life" starts to take on a whole new meaning.
The Henchmen return, this time with CASH as our leading man.
CASH
My life has been about three things- brotherhood, good times, and women. Easy. Nothing complicated. That was until Willow Swift came barging back into my life, face bloodied, banging at the gates of The Henchmen compound calling in a favor owed. Now a marker is a marker and I had to make good, but if there was one woman in the world I didn't need in my life, it was the hard-as-stone, hot-as-sin Willow Swift and whatever mysterious ghosts from her past that were haunting her present.
WILLOW
My life has been nothing but two things: hard and complicated. The last person I wanted in my business was the notorious love-em and leave-em Cash, but I needed help and he was the only one I could lean on without worrying about him finding out about my past. But I was starting to wonder if maybe he was his own kind of dangerous bent on tearing down some things I had long since learned were not possible for me- like falling for a guy I could not, ever, let see the real me.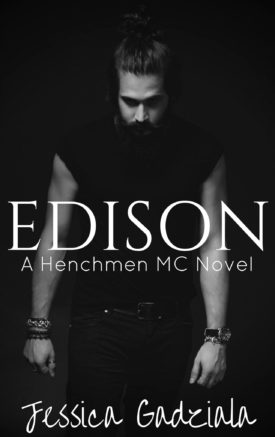 – LENNY –
I have one mission in life.
Revenge.
I didn't have time for anything else.
Let alone the mysterious, unfairly good-looking member of a local outlaw biker gang.
But Edison is not the kind of man to be easily ignored, and the closer he gets, the more I seem to sway from my mission.
Until the unthinkable happens.
– EDISON –
She's special.
That has always been my type, women with that 'something' that you can't quite put your finger on. And Lenny with her knife-sharp tongue, stubbornness, and guards thicker than almost any I had ever seen, yeah, she had that thing. And I wanted to put my finger on it.
Finger. Mouth. Tongue… everything on her.
But Lenny is hiding things.
And it wasn't until her world shatters around her that I finally get to see what was beneath them all along. And it is more than I could have ever hoped for. It's something I want to hold onto. I guess the only thing left is to get that through her stubborn head as well…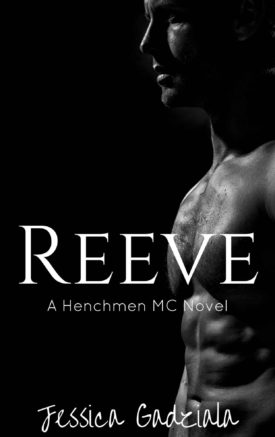 – REEVE –
I had long since given up hope of the pursuit of genuine happiness. It wasn't possible after all the sh*t I had been through. I had my siblings, my club, a purpose in life. It was enough.
Until I came across her.
She represented everything that I knew I couldn't have – stability, a future, a way out of my past.
And, it seemed, the harder I tried to keep her at a distance, to protect her from my reality, she only got in deeper, only pulled me closer.
Then, one night, an old face popped up in Navesink Bank. And everything changed forever.
– REY –
I liked my life. I liked the freedom and simplicity of it, even if it was, perhaps, a little lonely.
Then one night, there he was.
With the saddest eyes I had ever seen.
He represented everything my life didn't need – chaos, violence, uncertainty. But, at the same time, everything it was lacking – companionship, connection.
He tried to fight it, to keep up his guards, to keep me at arm's length.
But, well, fate had other plans.
That was the night everything changed.
Down an alley, facing down a new, yet familiar, big bad in Navesink Bank, forcing us together, making us confront the reality of what was happening between us.
Trapped together, waiting for the winds to blow over, he finally trusted me enough to let me in, to give us a shot, to invite me into his family.
That is, if all of us survived the upcoming storm…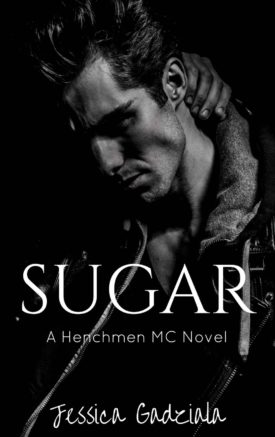 Sugar had known a lot of women in his life. But he'd never met anyone quite like this mermaid-haired, tattooed, pierced, smartass woman named Peyton who made it clear she didn't want anything from him except as many orgasms as he could give her.
So what was he supposed to do when he realized he did want more? How was he supposed to get this woman who was so committed to non-commitment to take a chance on him? Or convince the loansharks and ex-armed robbers that loved her that he was worthy? All the while trying to figure out how a dead man from his past had somehow come back to life… and why he was coming for him…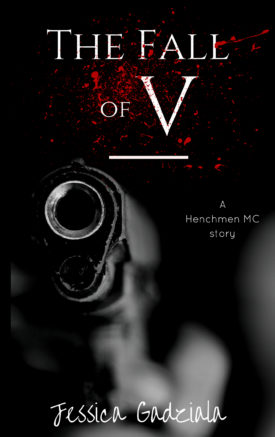 They knew she was going to strike back for taking down her empire, for imprisoning her for years.
All those years stuck in a cell gave her a lot of time to think, to plot, to plan her revenge.
But they couldn't have anticipated this.
* This can not be read as a standalone.
** This is also not a romance. This is a dramatic suspense story told from many POVs including old favorites and some new faces, all dealing with the events before, during, and after V's eventual demise.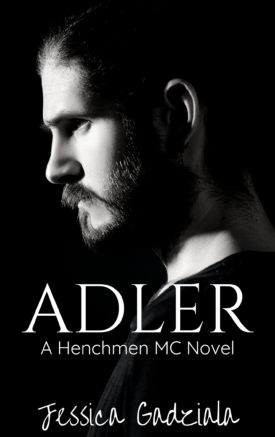 They knew she was going to strike back for taking down her empire, for imprisoning her for years.
All those years stuck in a cell gave her a lot of time to think, to plot, to plan herHe decided it was time to retire, settle down, become something nice and tame. Like an arms-dealing biker in some town called Navesink Bank. He could get behind that lifestyle.
He'd anticipated a lot of things. Drinking. Brotherhood. A little action peppered in here and there to keep things from getting too dull.
But there was one thing he hadn't planned on.
A woman moving in across the hall from him. The way something within him recognized something inside her. A past. Secrets. Darkness. Hidden behind thick walls, impenetrable shields, and a biting sort of confidence.
He damn sure couldn't have prepared himself for the sudden and uncharacteristic urge to force his way into her life, get her to open up to him, feel comfortable enough to give her all the dark and ugly parts of his past. And – dare he even think it – plan a future with her.
You know… if she would stop disappearing for weeks at a time without a clue as to where she was going…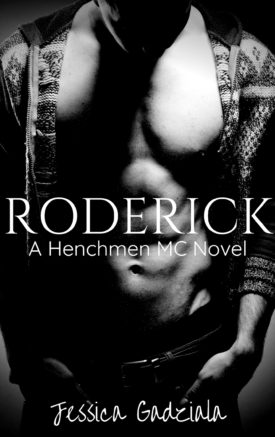 Roderick
He joined the MC for many reasons. To be able to financially take care of his mother and sisters, to have fun, to let loose, to meet women. But only casually. Only for a night or two. He wasn't ready to settle down.
Until one day, when the president gives him a job. Just drop the guns, get the money, come home. Don't f— it up.
Except everything goes to hell. And he has just six weeks to find the woman who stole the guns, work with her to track down replacements, and try not to get too distracted.
The problem being, Livianna – the gun-running leader of a rag-tag group of arms dealers turns out to be one hell of a distraction…